Thin-walled components of 0,5 mm or less are challenging to process in mechanical manufacturing. Electroplating, however, provides a simple procedure that creates thin-walled structures without hassle.

Since the core only gets processed from the outside, complex inner structures (like groves in waveguides) are perfectly possible.
Depending on specifications different materials may be used for the inner core, which can either be demolded, etched away, or dissolved by other chemical processes.

Copper, nickel, or a combination of both are usually used for this procedure. Potential applications for thin-walled structures are flexible waveguides, heat conductors or thin-walled sleeves for electrical or geological purposes.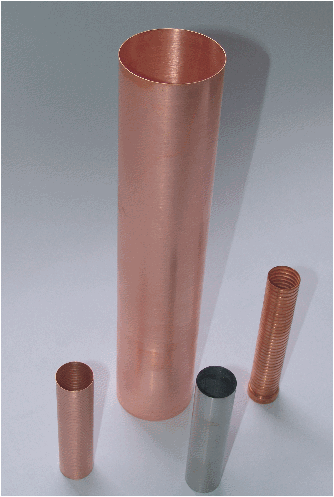 Request expert advice now
Mon-Thu 8am-15pm / Fri 7.30am-12.30pm